A project of the Viennese environmental protection department
No doubt: the first swallows and swifts have returned from Africa to breed in Vienna. Other species, like house sparrow and jackdaw, have spent the winter with us and have already occupied their breeding places.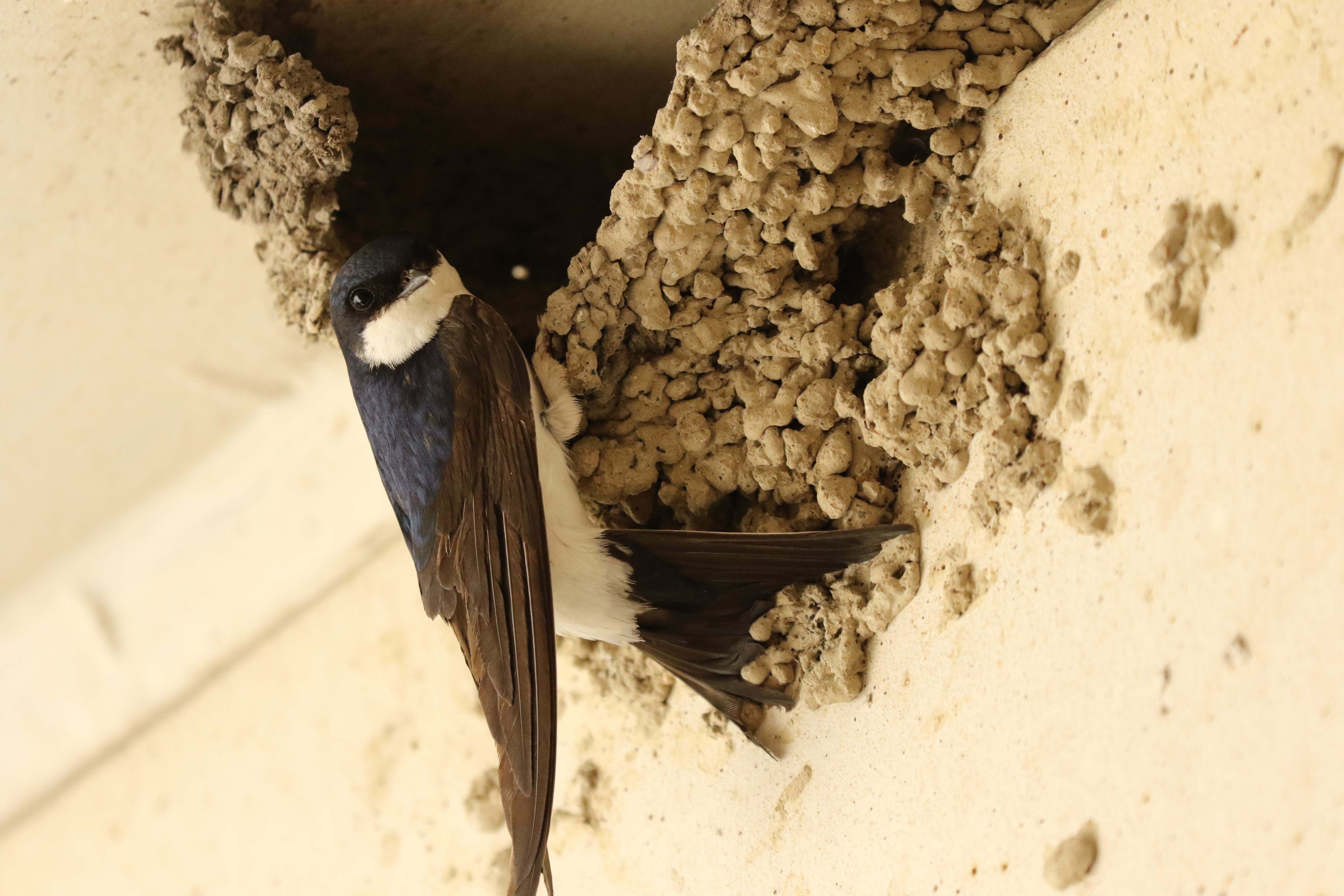 House Martin building a nest © Ferdinand Schmeller
All these species build their nests almost exclusively on houses, mostly under the cornice or hidden in niches and holes on the facade. Even though one might think, that there should not be a shortage of breeding places in Vienna, all these species are faced with a problem: Their hidden breeding sites, which are usually used repeatedly for many years, are often overlooked during renovations and other construction projects and are therefore lost. As a result, the populations of these protected bird species have been constantly declining recently.
With the help of citizens, the citizen science project "Protecting Wildlife in Buildings in Vienna" records the breeding sites of these bird species and makes this information available on the Internet, so the breeding places can be taken into account in renovations and construction projects. Only by protecting the breeding sites, the populations of these bird species, whose arrival in Vienna heralds the summer and fills the city streets with life, can be preserved in the long term.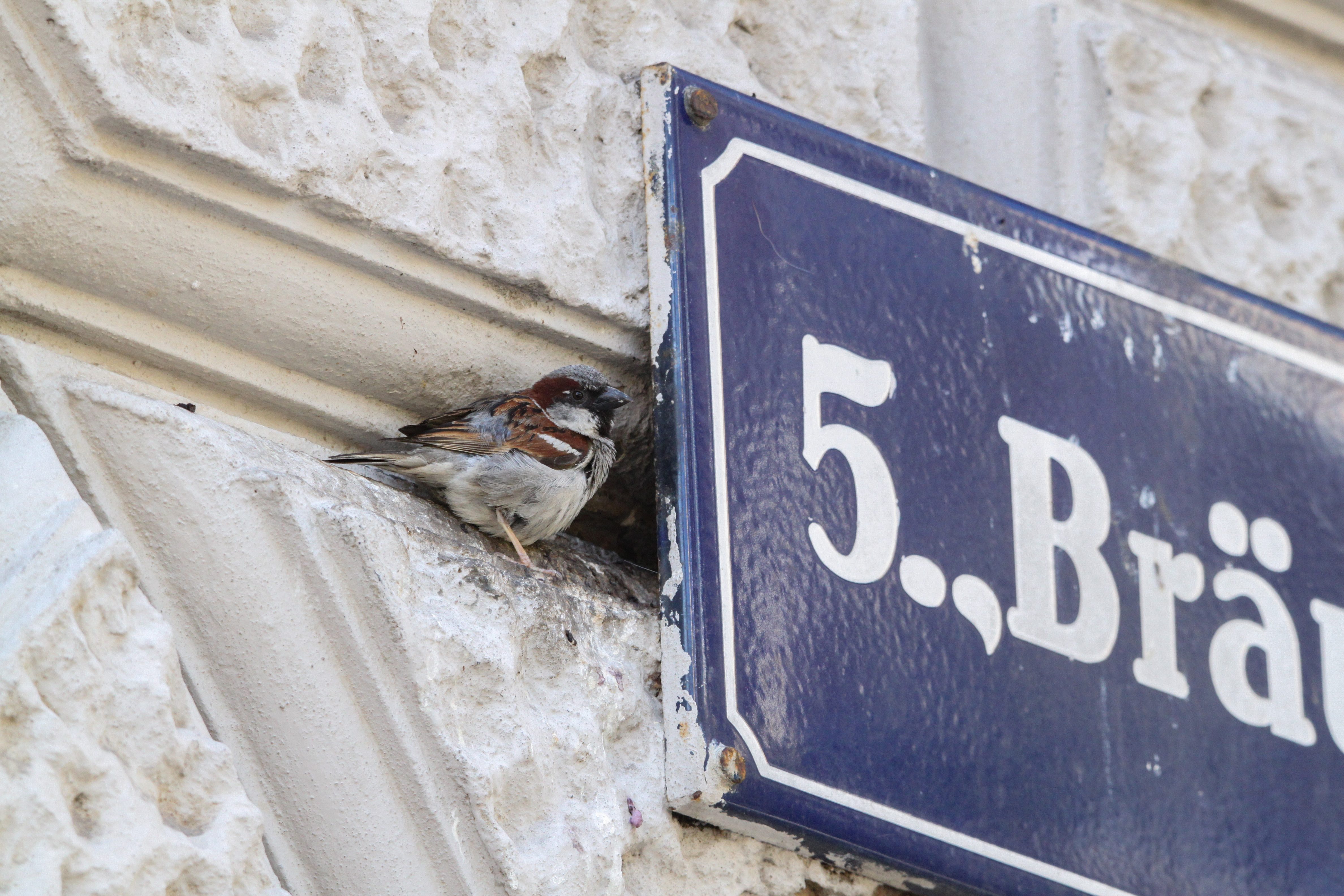 House sparrow at the breeding site behind a street sign in the 5th district © Matthäus Greilhuber
If you also want to help these fascinating birds and want to share your observations with us, then visit us on the Internet at www.mauersegler.wien.at or www.gebaeudebrueter.wien.at!
Retrospect:
Data on the breeding sites of the individual bird species in Vienna has been collected since 2014. In the year 2017, citizen scientists trained during excursions verified the first breeding sites.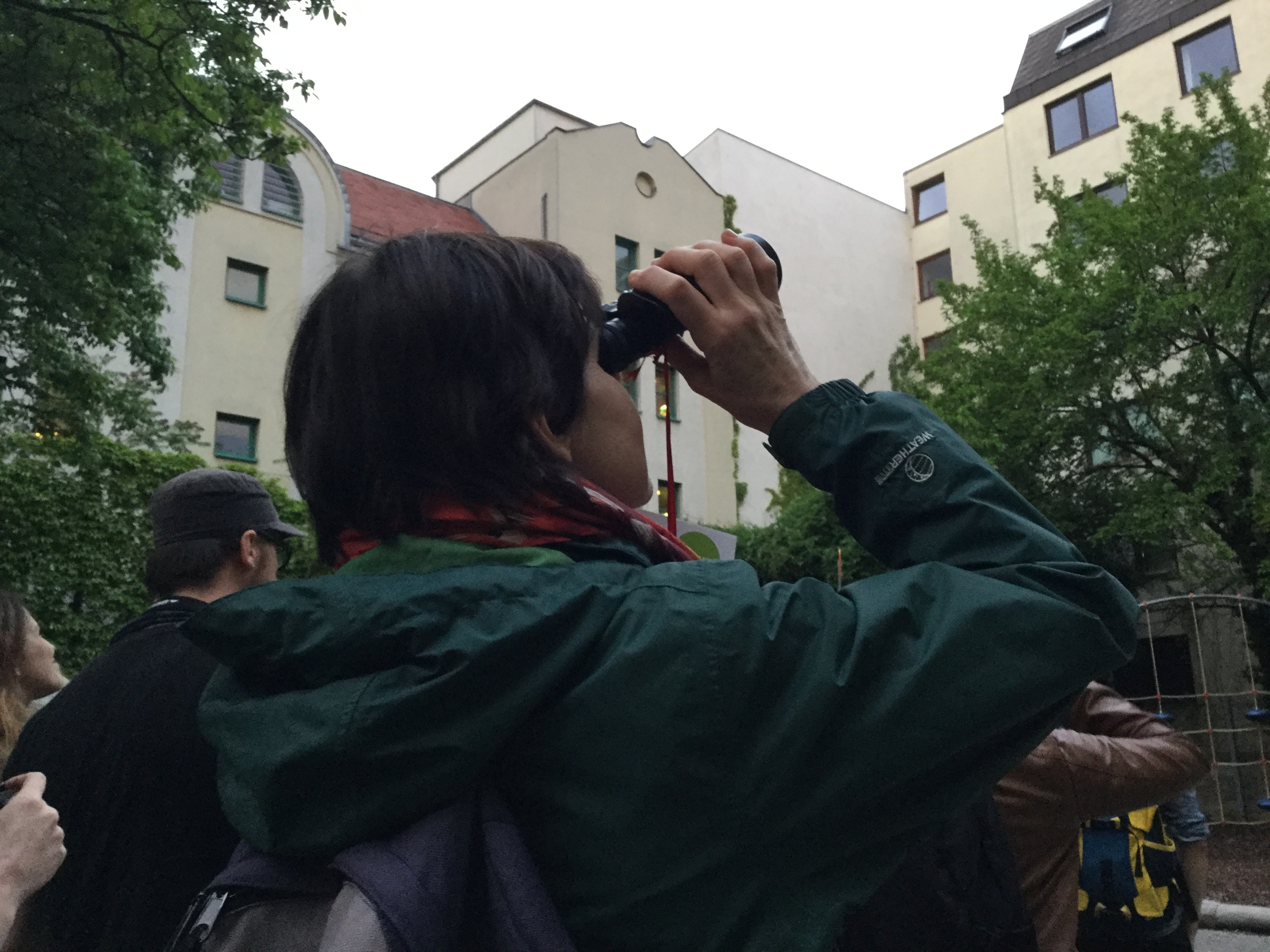 Enrolment excursion in 2017 © Ferdinand Schmeller
Since then, 3,000 breeding sites for common swifts alone have been successfully identified, as well as numerous breeding sites for house martins, house sparrows and jackdaws. This data is now accessible by the "Umweltgut", the environmental city map of the city of Vienna. Of course, this data is already being used successfully to protect birds during renovations and construction work. Considering the breeding sites of kestrels, there is also intensive cooperation with the "Vienna Kestrel" project.
Procedure:
Anyone, who can identify the breeding sites of the several species, can take part. Breeding site can be reported using a form (www.mauersegler.wien.at) or by e-mail (This email address is being protected from spambots. You need JavaScript enabled to view it.). In addition, you can also take part in the active verification of the reported breeding sites – please let us know, if you wish to do so!
All data is treated confidentially, personal data will of course not be passed on.
Picture gallery:
Video: