Working group for legal aspects in citizen science
IHead: Tobias Reckling, University of Vienna
In the course of creating quality criteria for citizen science projects on Österreich forscht, it was soon pointed out that there was a need for recommendations for existing and new citizen science projects in certain fields that project managers could use as guidance. One very important area concerns legal questions that often occur to project managers for the first time in the context of citizen science projects:
What is personal data and what is sensitive data?
How must data be secured?
Am I allowed to use my participants' data for my research?
Am I allowed to use images that my participants upload and/or send as part of the project to advertise the project?
These questions and several others are posed by prospective project managers. And it is often the uncertainty, half-truths, incorrect information and the resulting concerns of legal uncertainty that mean a project idea is not pursued further.
This is why the working group for legal aspects in citizen science put together a catalogue of recommendations for general legal questions pertaining to citizen science questions. This is based on questions from ongoing projects on Österreich forscht and input from lawyers who have dealt with this subject specifically. These recommendations also take into account the General Data Protection Regulation that came into force in May 2018 and should act as a guideline for starting or revising citizen science projects. However, the recommendations do not replace thorough examination of the subject nor, above all, legal advice, as these could only be explained in a very general manner.
The results of this working group are now completed and available for free on Österreich forscht. If you have questions for the working group, you can contact us at any time at This email address is being protected from spambots. You need JavaScript enabled to view it..
Event: "Citizen Science & Law, part 1"
On 27 June 2018, an event on citizen science and law took place in cooperation with the Austrian Federal Ministry of Education, Science and Research, the University of Vienna and the Center for Citizen Science. This event highlighted in particular the impacts of the European General Data Protection Regulation (GDPR), which came into effect the month before, on citizen science projects. You can find the presentation by speaker Annemarie Hofer at the bottom of the page, under the point "Download annexes". The Master's thesis on which the presentation by Annemarie Hofer is based can be found in English and German.
A catalogue of recommendations for citizen science projects for implementing GDPR can be found on the Website "Zenodo".
The working group was coordinated in cooperation with Wissenstransferzentrum Ost (WTZ Ost).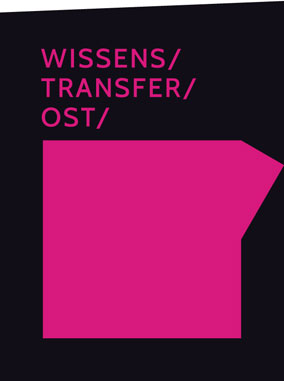 Event: "Citizen Science & Law, part 2"
Citizen science exists through the collaboration between a variety of participants who all bring their different experiences and wide-ranging expertise. The inclusion of the potential and knowledge of participants enables projects that would not otherwise be possible. The collaboration of a wide range of people in a research project is accompanied by a significant level of responsibility with regard to data protection and compliance with statutory provisions. In addition to provisions in the European General Data Protection Regulation (GDPR), other regulations must be adhered to, such as copyright law (e.g., when creating texts or images) or licensing laws (e.g., when using texts or images).

In a joint event on 28 May 2019, the Center for Citizen Science, the Citizen Science Network Austria and the Open Science Network Austria (OANA), as well as the Federal Ministry for Education, Science and Research invited project managers to learn more about "rights to images", copyright law and licensing law in citizen science projects, among other subjects, and to discuss these with experts.
The presentations by the speakers and a report on the event can be downloaded using the following link.