With the Citizen Science Project "CITREE" a crowdsourcing instrument for monitoring the growth of urban trees, will be developed and used. It builds on the "Sparkling Science" project "Woody Woodpecker", which deals with the growth, structure and function of wood.
Urban trees fulfill a variety of functions, such as improving the microclimate and air, noise protection or the design of public spaces. Monitoring of urban trees is important because climate change leads to an intensification of stress on the trees. In cities, trees are exposed to extreme heat and drought and are additionally affected by other stress factors such as pollutant emissions, limited root space, salt stress or pest infestation. Therefore, trees in cities are "living laboratories" that allow analyses of stress mechanisms and estimates of future developments. CITREE is intended to provide a tool for monitoring urban trees and thus create a bridge between citizens and their trees: On the one hand citizens can participate in the monitoring process, on the other hand they can see and learn how their trees grow. This feedback will also be used to present the work of public institutions (e.g. city nurseries) and will enable school projects on urban trees and urban ecology.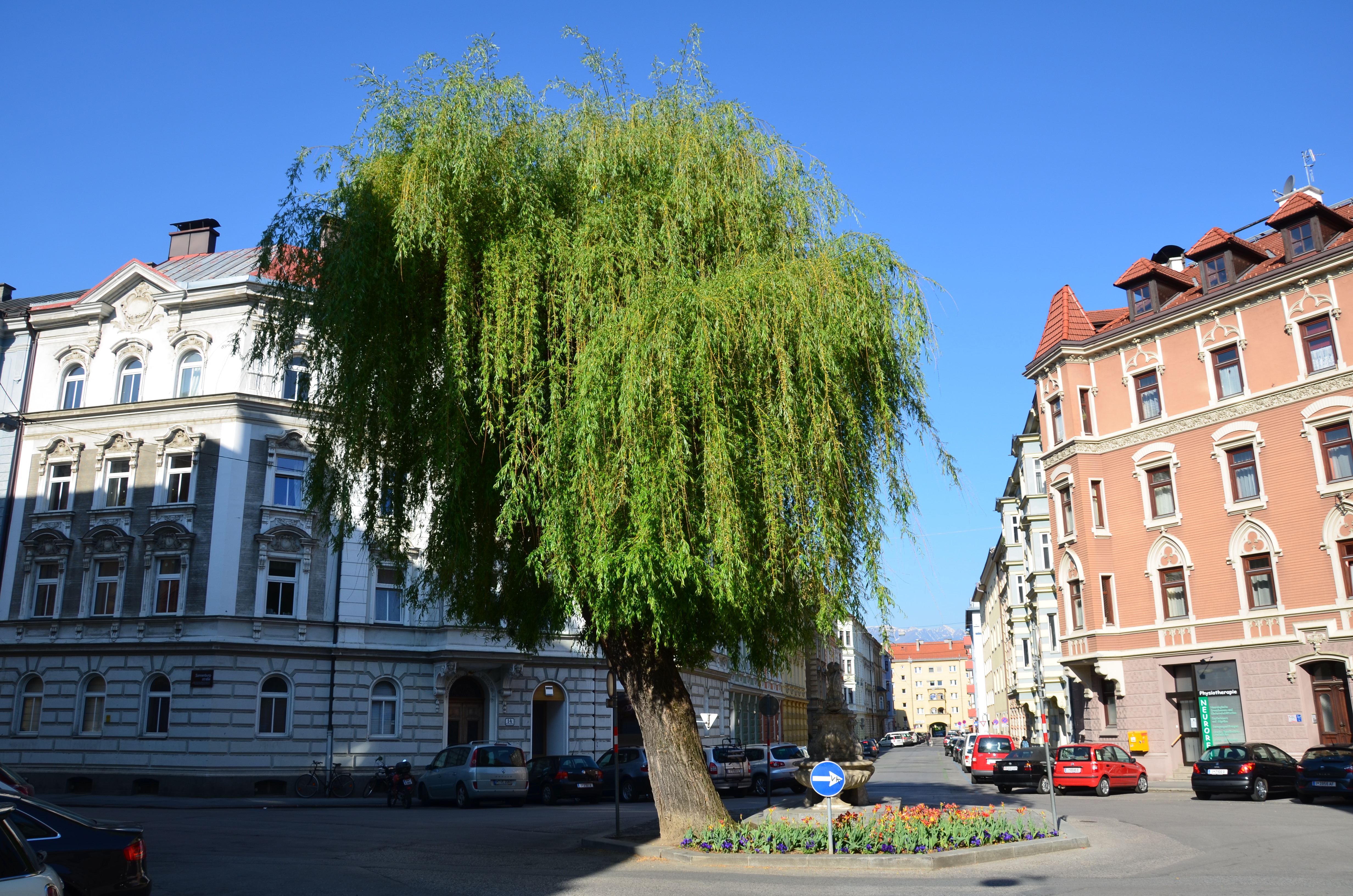 CITREE is based on easy to install and cheap band-dendrometers, with which the trunk circumference and thus the growth can be measured. Dendrometers installed on urban trees are read by citizens who have access to the CITREE database via QR code and smartphone. The CITREE database collects the growth data of all trees and makes it available to involved citizens, the public, public institutions and researchers.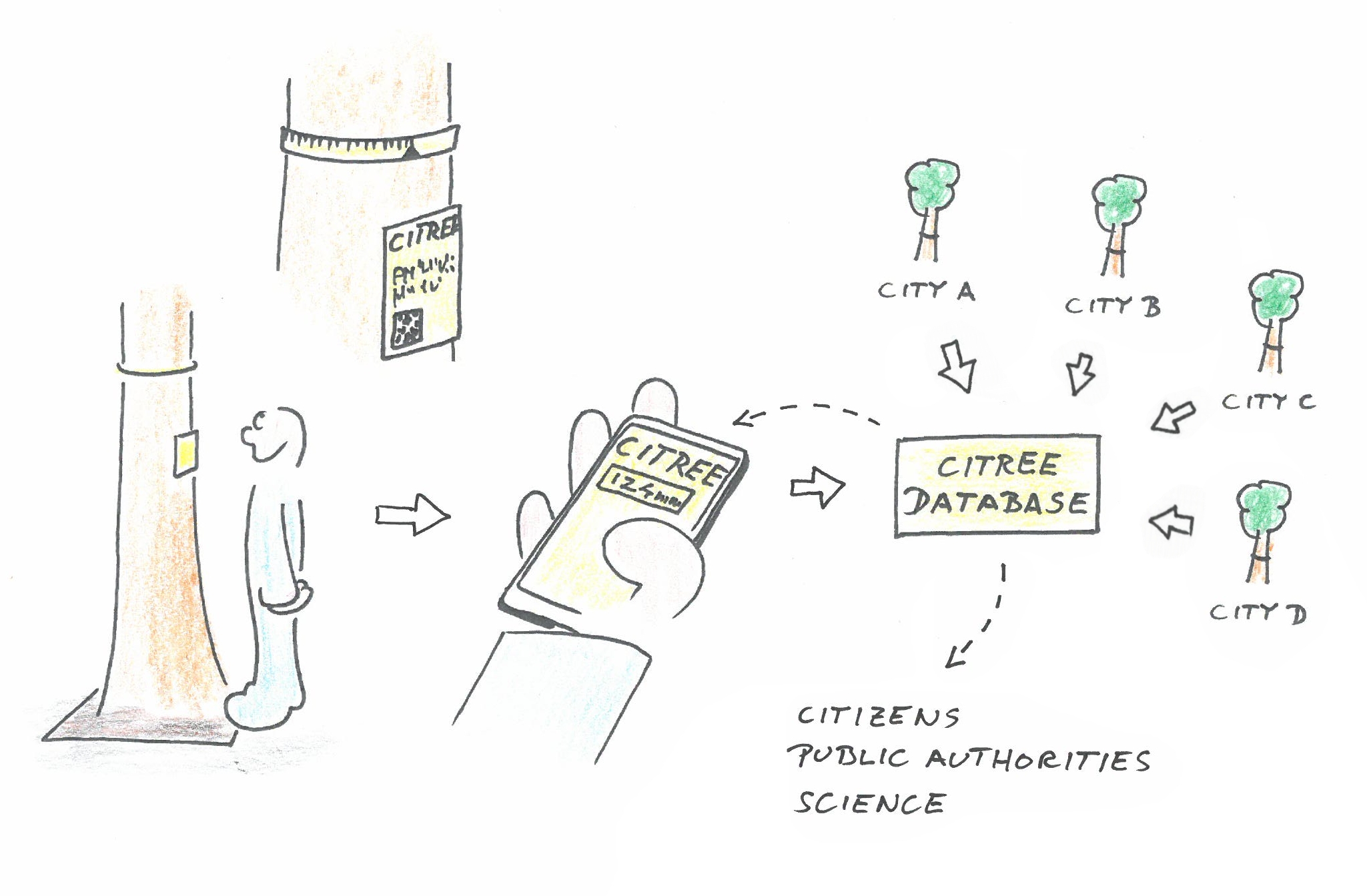 The main work packages of the project are:
Selection/modification of suitable dendrometers
Development of an installation system
Development of the CITREE database
Test and optimization of the developed systems under urban conditions
Data analysis and
Installation of the systems in Austrian cities.
The project will be carried out at the Institute of Botany, University of Innsbruck and will benefit from the long experience in the field of science communication of the PI (Stefan Mayr) and his staff. The development of the CITREE database is carried out in cooperation with the University of Ghent and the company Phyto-IT, Belgium. A cooperation with the School of Education, University of Innsbruck serves the didactical optimization. For the installation in Austrian cities, city nurseries and researchers will be contacted to collect a first broader data set on the growth of urban trees. In the long term, CITREE is to be further developed into CITREE-EU, thus enabling a monitoring network in European cities.
Tasks and roles in the project:
Citizen Scientists:enter the numbers read from the dendrometer and receive a graphical display of the calculated tree diameter including the previous history.
Tree patrons: Select trees, install dendrometers according to instructions, collect information on the location and condition of these trees. Can download the records of the database.
Research assistants: handle special cases (resetting dendrometer, removing obvious mismeasurements...), tracking patterns of growth, vandalism, etc.
IT-assistant: Creating new trees in the database and on the homepage
If you have any questions about the project, or are interested in participating in the project, please write to This email address is being protected from spambots. You need JavaScript enabled to view it.