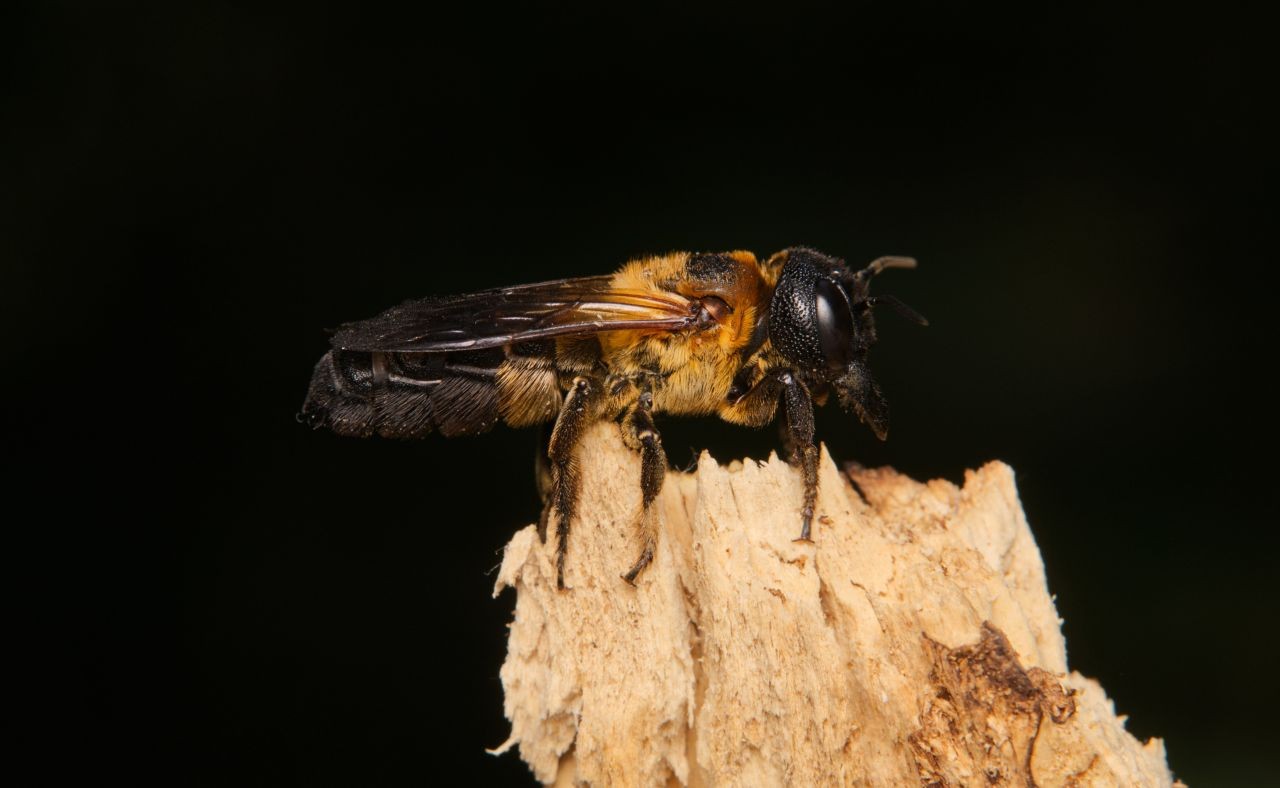 In the search for an invasion wild bee, two citizen science projects join forces.
Serbia and Austria are currently the arena of an early invasion stage of the Sculptured Resin Bee. A collaboration between the two citizen science projects will gain further insights in its dispersal behavior, biology and possible ecological impacts. Therefore, in 2020 the project leaders Jovana Bila Dubaić and Julia Lanner decided to align their projects in order to create a novel alliance investigating the first recorded invasive wild bee in Europe.
In 2018 the citizens science project Asiatische Mörtelbiene was launched to record the distribution of the translocated Sculptured Resin Bee (Megachile sculpturalis) in Switzerland, Liechtenstein and Austria. After only two years of initiation of the participatory project, over 110 new records of the invasive wild bee in alpine areas were counted. With its putative point of introduction in South-France, the journey of the wild bee has not come to an end yet. Researchers from eastern European countries were also observing the Sculptured Resin Bee within recent years.

The first encounter of the Asian resin bee in Serbia happened in 2017, as accidental detection of a single male in a downtown Belgrade park. This first record was about 330 km to the south and about 550 km to the east, from the nearest previous records (from Hungary, 2015, and from Slovenia, 2016, respectively). However, targeted efforts to explore the state of its presence throughout the seasons of 2017 and 2018 have not yielded in another observation M. sculpturalis. Only in 2019 it was possible to detect this wild bee again, now widespread in Belgrade, but there were no records from other parts of Serbia. Intensive survey in 2019 included quantification of bee vs. floral resource distribution pattern, and provided evidence of how their interplay influences the limited bee detection during the initial population build-up.
In 2020 we decided to launch a citizen science project, in order to explore the expected spreading of the newly established bee in other parts of Serbia. This is among the very first citizen science projects on biodiversity issues in Serbia and eventually, the participation was extended to neighbouring Bosnia & Herzegovina.
Gib deinen Text hier ein ...